We are a passionate creative team with clear vision. We're driven by the idea that the best product is born from innovation, craftsmanship, fun & smiling face!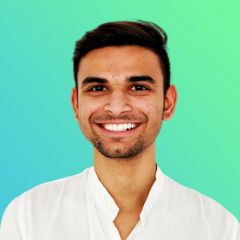 Ronak
Sr. Frontend Developer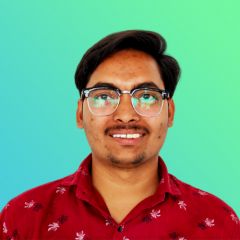 Alok Soni
Frontend Developer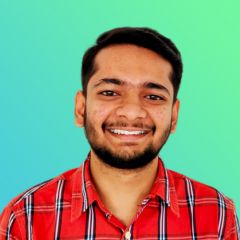 Neel B.
Frontend Developer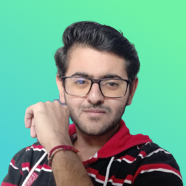 Abhijeet D.
Executive SEO & Digital Marketing
Founded in 2011 and incorporated in 2018 as CleVision Technologies Private Limited. We are based in Ahmedabad, Gujarat.
We help designers, developers, and agencies with high-quality and professional products such as VueJS admin templates, Bootstrap admin templates, Laravel admin templates, Bootstrap 5 Cheetsheet, and Free UI Kits to build great applications. Specializing in customer experiences & product development, we combine digital craftsmanship with innovative thinking to deliver disruptive digital solutions on a worldwide scale.
We are looking for a Frontend web developer (Fresher) (having 0-1 years of experience) who is self-motivated to combine the art of design with the coding.
You will be responsible for creating responsive web application template using Bootstrap + HTML 5 + SCSS/CSS + JavaScript/jQuery from the design we provide, client communication & maintain our templates.
You will closely work with the UI/UX designer and bridge the gap between graphical design and technical implementation, taking an active role on both sides and defining how the application looks as well as how it works.
Required Skills & Qualifications
Should have knowledge of Bootstrap 4, SCSS/CSS, HTML5, jQuery/JavaScript and other front end css frameworks.
Understanding of server-side CSS pre-processing platforms, such as LESS and SASS.
Good understanding of cross-browser compatibility issues and ways to work around them.
Understanding of code versioning tools, such as Git, Gitlab.
Candidates with basic PHP, WordPress knowledge would be more preferable.
Basic understanding of design tools like sketch, photoshop will be plus.
Responsibilities and Duties
Develop and provide support of our templates
Good communication skills
Ability to learn & adopt quickly.
Collaborate with other team members
We are looking for a Frontend web developer (having 1-4 years of experience) who is self-motivated to combine the art of design with the coding.
You will be responsible for creating responsive website/template using Bootstrap + HTML 5 + SCSS/CSS + JavaScript/jQuery from the design we provide, client communication & maintain our templates.
You will closely work with the UI/UX designer and bridge the gap between graphical design and technical implementation, taking an active role on both sides and defining how the application looks as well as how it works.
Required Skills & Qualifications
Must have in-depth knowledge of Bootstrap ,SCSS/CSS, HTML5, jQuery/JavaScript and other front end css frameworks. However, knowledge of boostrap, Material design is essential.
Proficient understanding of any one client-side scripting and JavaScript frameworks like Angular, React & Vue etc , including jQuery.
Good understanding of server-side CSS pre-processing platforms, such as LESS and SASS.
Proficient understanding of cross-browser compatibility issues and ways to work around them.
Proficient understanding of code versioning tools, such as Git, Gitlab.
Candidates with basic PHP, WordPress knowledge would be more preferable.
Basic understanding of design tools like sketch, photoshop will be plus.
Responsibilities and Duties
End-to-end development & Maintain our templates
Fluent communication skills
Ability to work independently
Build quality & reusable code and libraries for future use
Ensure the technical feasibility of UI/UX designs
Optimise application for maximum speed and scalability
Collaborate with other team members and stakeholders
SEO Experienced / Freshers with Good Command on English Language can Apply. Training will be provided.
Candidate from Search Engine Optimization, Social Media Optimization and digital marketing field with 6 months to 1 year Experience.
Understanding of the keywords and Meta tags descriptions (Basic SEO knowledge will be advantage)
HTML/CSS & WordPress skill consider as plus point
Required Experience, Skills and Qualifications
Execute and plan all SEO/SMM activities and campaign
Should have good experience of off and on page SEO and SMO
Increase organic search & traffic and Keyword research & Landing Page Optimization
Create/Update content and provide creative ideas for content marketing
On Page & off page Marketing
Social media marketing (FB, Twitter, Linkedin, Facbook etc..)
Responsibilities and Duties
Candidate will be responsible for writing SEO optimised content for our blog post
Optimise on-page and off-page SEO
Back-link building and forum post submission
Social Media Marketing